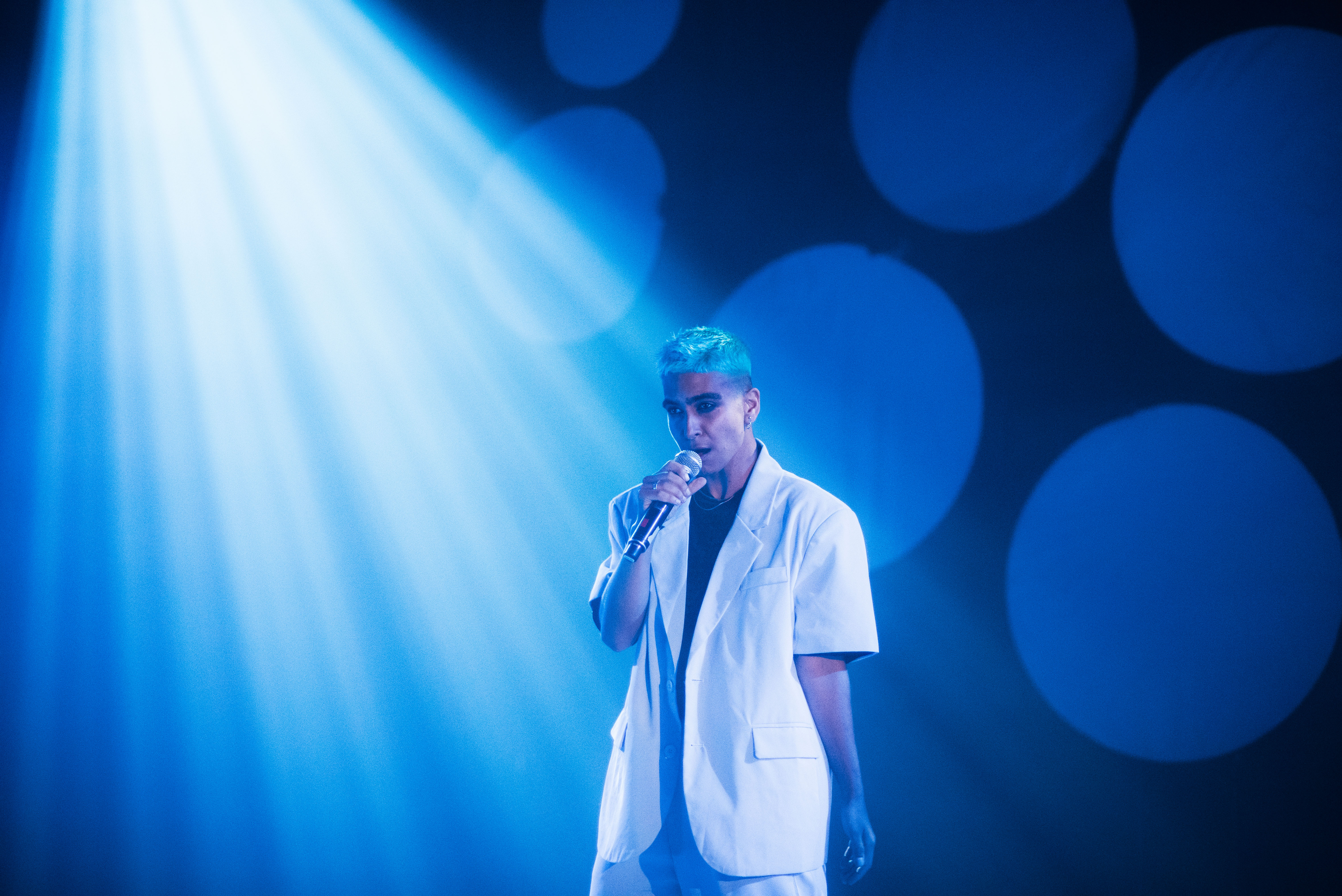 In 2009, he recorded and released his first single in Tehran, Säye Yek Zane Irani (Shadow of an Iranian Woman). As a queer artist, he was consequently put at great risk for singing and advocating for LGBTQ+ rights through his music. In 2010, Säye Skye was forced to leave his home and seek asylum in Turkey, where he was granted political refugee status, and moved thereafter to Toronto, Canada. In 2013 he was the recipient of the Telus Best Newcomer Artist Award of the year in Canada. 
In 2019 he performed TNE during the Berlinale Film Festival award ceremony, making history for the Iranian LGBTQ+ community as the first Iranian artist to perform on the Teddy Award stage of Berlinale. 
In 2020 he composed the soundtrack along with the score for the multi-award-winning feature film "No Hard Feelings" directed by Faraz Shariat in Germany. A massive internationally successful movie that landed Säye his first international award nomination for the "Best Music" category from the prestigious Preis der Deutschen Filmkritik. 
(The Preis der Deutschen Filmkritik is a prize given by the German Film Critics Association, awarded to the best German films of the past year. The Preis der Deutschen Filmkritik is the only German film prize issued exclusively by film critics.).